Fresh off an appearance on Royal Pains, gorgeous Sports Illustrated model Brooklyn Decker is returning to TV with a guest role on Ugly Betty this fall.
The wife of Andy Rodick will appear as Betty's co-worker Lexie. Decker, 22, sort of confirmed her appearance with this post on her Twitter this week:
"Working on an amazing set!! Can't tell you guys what it is... Just yet," she Tweeted. "But I can tell you I'm loving it and can't wait to spill the beans!"
The beans have been spilled. Sorry, B-Deck.
She also appeared on one episode of Chuck last season. Here's hoping for lots more appearances on TV. Or at least more SI Brooklyn Decker pictures.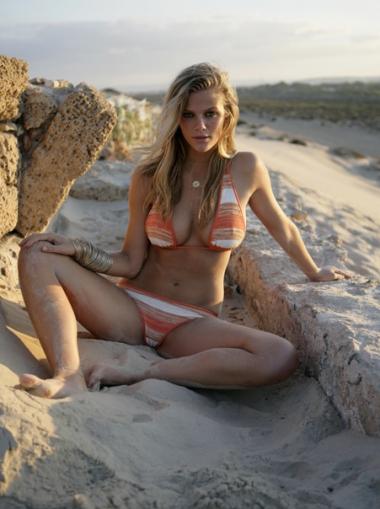 Brooklyn Decker is coming to ABC's Ugly Betty this fall.
READ MORE » Brooklyn Decker pictures.