Look out, every nightclub in Los Angeles: Lindsay Lohan is a free woman.
Following 35 days under grueling, sprawling house arrest, the troubled actress had her ankle monitor removed at 10:20 a.m. local time today. At last check, she remained inside her Venice Beach, California condo, but was on her way to fulfill community service obligations at any moment.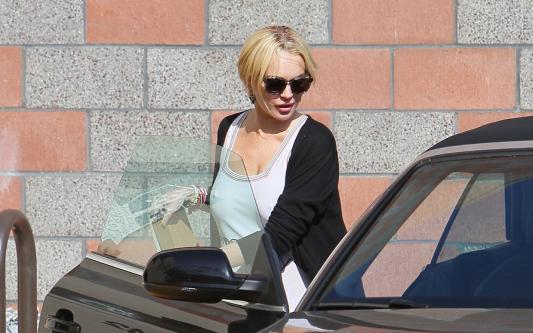 "I spoke with her yesterday and she told me she is eager to return to fulfilling her community service obligation which she has been unable to perform during house arrest," Lindsay's rep tells E! News.
It was a difficult month-plus for Lohan, who was stuck inside her $2.25 million estate and forced to give interviews from the comfort of her living room sofa.
We have no doubt she's learned her lesson, scale back on her partying, resurrect her career and... darn. We almost got that out with a straight face.
READ MORE » Lindsay Lohan: A Free Woman!